Johnson City Bedding is a family-owned and managed
manufacturer of high quality, supportive, built to last, sleep products.
From humble beginnings come strong character and growth. Johnson City Bedding was founded in 1934 by the Allison family.
From humble beginnings come strong character and growth. Johnson City Bedding was founded in 1934 by the Allison family.
They had learned the mattress business working for the Nashville Bedding Company, and moved to Johnson City to start their company. The Allisons created and sustained a growing business one mattress at a time for the next 38 years. Following
Mr. Allison's passing in 1965, Mrs. Allison sold JCB to their long-term CPA and family friend Charles (Ed) Parker in 1972.
Ed survived the recession of the early 1970s, and continued to grow the regional presence of JCB. Throughout the 1970s, Ed brought his sons into the family business and they literally learned the business from the ground up. Ed's son Bob, went off to the University of Tennessee obtaining a Business degree, and returned to JCB upon graduation. That same year, JCB bought into the Restonic brand and also became a licensee. The 80s came and went with additional growth as a Restonic licensee, and saw the introduction of "Parker House" branded mattresses. During the 90's and early 2000's JCB business continued to grow, and by 2008 had added the Springwall brand to it's portfolio of brands.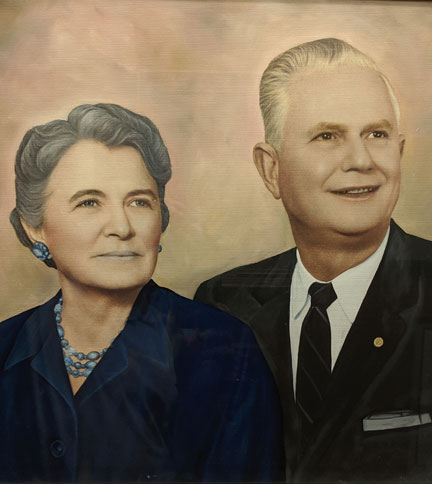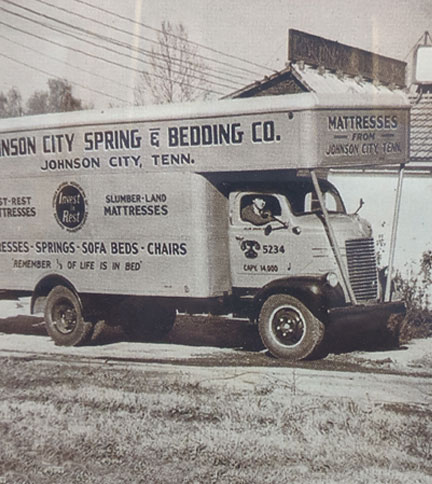 2011
2011 saw the introduction of the @Last brand of products, designed, developed and tested by Johnson City Bedding.
Our direction was to create, market, and distribute a one-sided mattress and foundation that delivered on the promise of durable, extremely high-quality sleep systems that retained the majority of their initial feel for much longer than mattresses on the market at that time. @Last is a
no-compromises product that has grown in its share to hold a significant position in the JCB portfolio.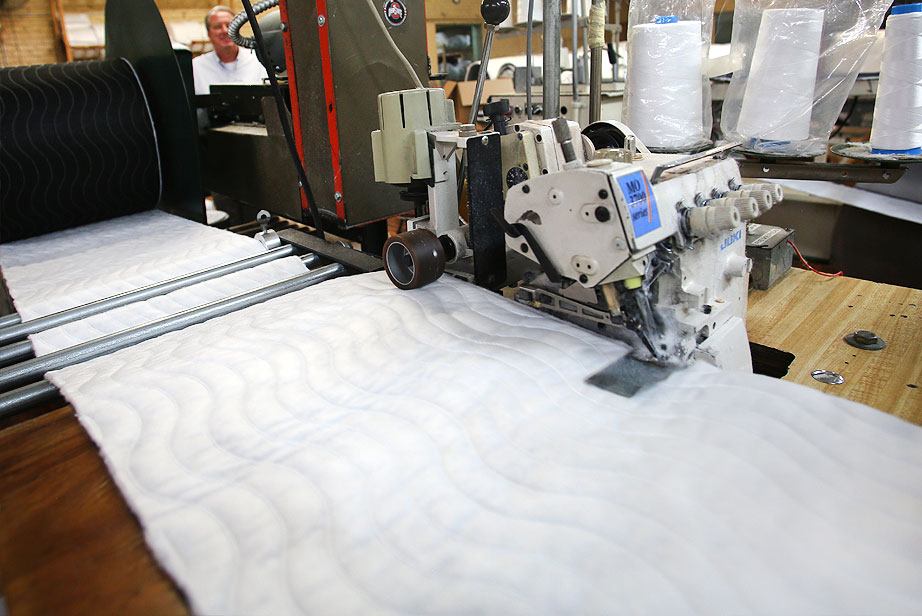 2017
2017 saw the introduction of the Spring Air brand to the JCB Portfolio.

At the same time, JCB exited the Springwall brand. Spring Air was brought aboard to provide our retailers with a high quality branded offering that was being controlled by mattress types, and incorporated the expertise of a vibrant and varied group of licensees to grow and expand together.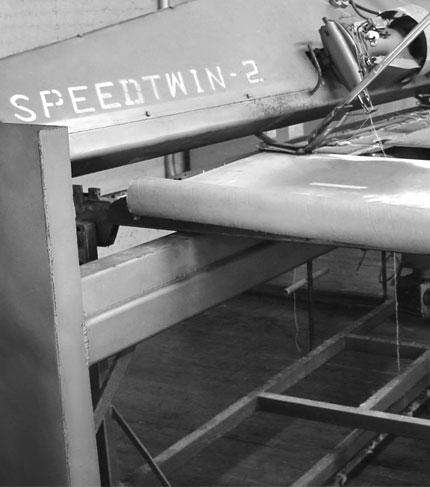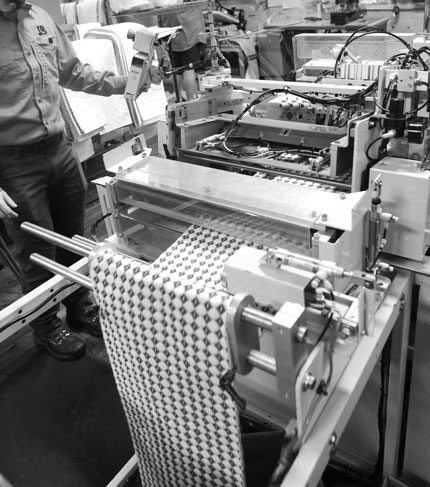 2022
2022, we continue to manufacture Spring Air, Restonic, and @Last branded products.
We have grown into a regional force built to service our retailers and consumers with an eye toward the initial values and work ethic instilled by the Allisons, and groomed and protected by the Parker family. We lose sleep every day to provide a better night's sleep to consumers throughout our nine-state trading area.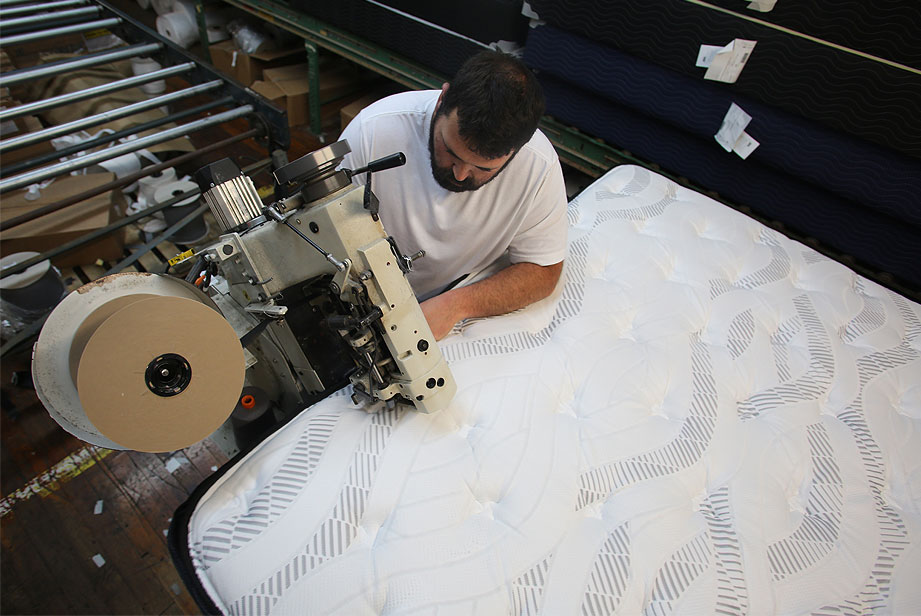 Taking great pride in producing high quality mattresses.